Outdoors
At Moorside Stars all children have supervised access to outdoors directly from their nursery rooms. We encourage all children to explore our outdoor environment and encourage outdoor play in all weathers – we even provide the children with wet weather clothing!
Our new, spacious and secure outdoor playscape provides endless learning opportunities for all ages and abilities.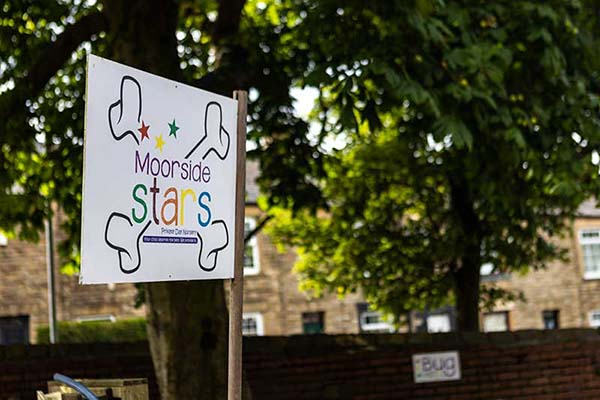 We have our very own vegetable patch where the children can plant, grow and pick their vegetables exploring the different foods, tastes and textures located in our woodland corner.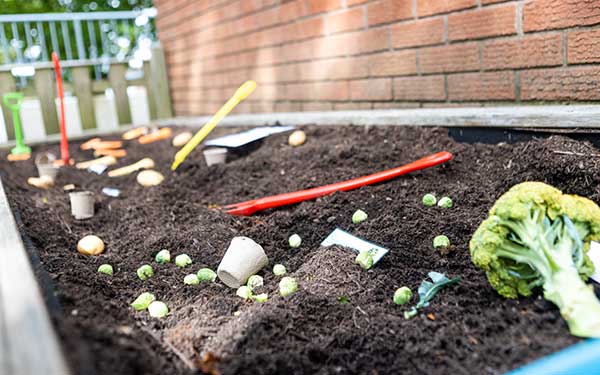 We have an amazing baby garden for the little ones to explore and feel safe.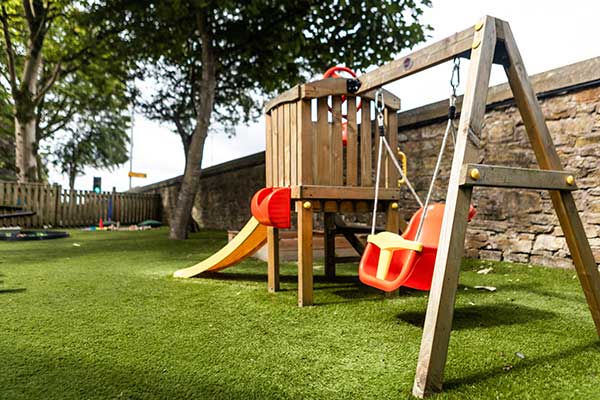 An enormous main playground area where your children can develop a range of skills with our wealth of outdoor play resources.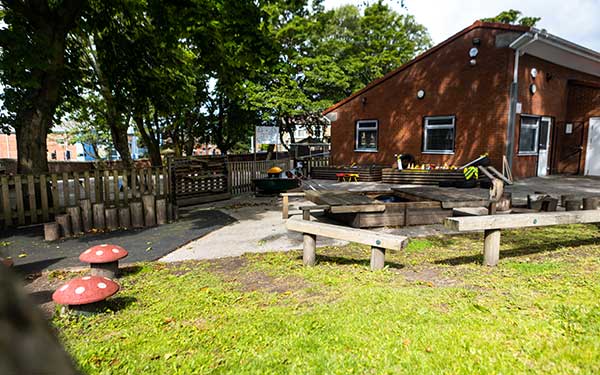 Lots and lots of 'loose parts' including wheels, crates, boards and items to inspire our future inventors!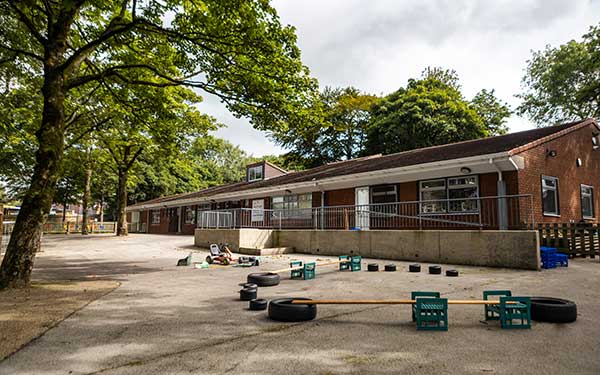 A range of supervised 'risky play' for our budding adventurers to climb, crawl and jump over!!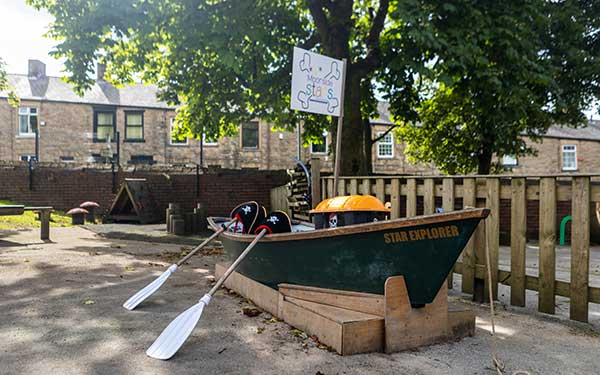 View more photos in our gallery below.