Our Rooms
Moorside Stars offers a safe and secure environment with a wealth of resources for your children. It is a place where our parents feel confident and content leaving their precious little ones for fun-filled, happy and exciting days.
Learning through play takes place both indoors within the 4 main nursery rooms, sensory room, grand hall and indoor play areas; and outdoors in our expansive enclosed playscape, which has been designed to offer various different natural play and learn areas. Outdoors learning, often referred to as 'Forest School' is just one of many everyday activities here at Moorside Stars.
All our areas are equipped with CCTV which is controlled and monitored by the Nursery Manager on an ongoing basis.
Here at Moorside Stars we have four specially designed age-specific nursery rooms with an amazing range of resources and equipment to provide the best for your child.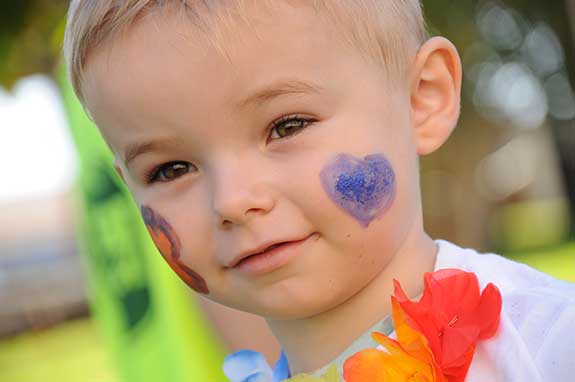 TWINKLE STARS
3 mths to 12 mths

Twinkle stars is a stimulating and natural environment for our youngest of children. This room enables all children to explore the world around them using all their senses giving them endless opportunities and experiences through exploratory play.
Our cosy and calm environment along with our loving and caring staff gives all babies a secure and nurturing environment in which they can build secure bonds and relationships with staff, develop physical skills and feel content and secure.
LITTLE STARS
12 mths to 2 yrs

Little Stars is a bright and spacious room for our young explorers to crawl, toddle, walk and explore. It provides an endless amount of experiences and resources to meet all children's needs including a cosy reading area, creative area and many more.
Your children will have the freedom to explore, laugh and grow alongside their peers and inspirational staff team.
BIG STARS
2 yrs to 3 yrs

Big Stars is filled with laughter and cheekiness. We provide a fun and exciting environment where children can grow further develop their independence and confidence alongside their peers.
The highly skilled staff team provide activities in the many areas within this space which include construction, sand, water, mark making, reading, home corner and many more.
SUPER STARS
3 yrs to 5 yrs

Superstars is a fun and exciting place to learn and explore in preparation for your pride and joy to begin their transition to primary school. Following each individual child's interest, we aim to provide enriching and memorable experiences and activities for your little ones.
We have a balance between child led and adult led activities in areas across the room which include a home corner, construction area, baking area and woodwork station enabling your children to build up confidence, self esteem and positive relationships in their pre-school year. Educational programmes including phonics (literacy) and numeracy are promoted in all areas of the rooms with the highly innovative use of technology and other resources.